Fontein Lad
---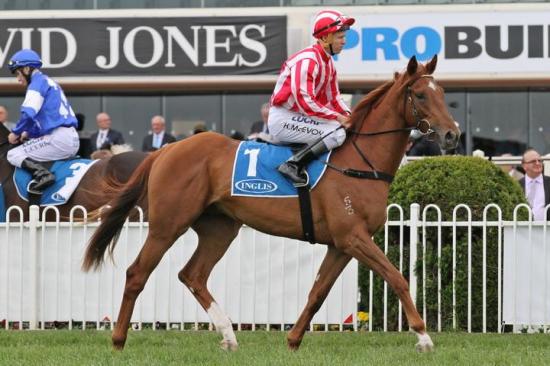 Sire: Turffontein
Dam: Mehter
Colour: Chestnut
Gender: Gelding
Age: 6 year old
Foaled: Oct 1st, 2013
Country: Australia
---
Career Record: 44-5-7-4
Prizemoney

$262,650.00

Wins

11.4 %

Place

25.0 %
---
Pedigree
FONTEIN LAD (AUS)

Chestnut colt
Foaled in 2013

---

| | | | |
| --- | --- | --- | --- |
| Sire | Johannesburg | Hennessy | Storm Cat |
| TURFFONTEIN (AUS) | | Myth | Ogygian |
| 2004 | Spirit of Grace | Dr Grace | Sir Tristram |
| | | News Box | Bassenthwaite |
| Dam | Align | Night Shift | Northern Dancer |
| MEHTER (NZ) | | Super Trend | Red Anchor |
| 2002 | Showzam | Khozaam | Seattle Slew |
| | | In the Family | Prince Tenderfoot |

---

TURFFONTEIN (AUS) (Chestnut 2004-Stud 2010). 5 wins-1 at 2-from 1200m to 1600m, MVRC William Reid S., Gr.1. Sire of 53 rnrs, 23 wnrs, inc. SW Fontiton (MRC Blue Diamond Prelude (f), Gr.2), Fontein Ruby, SP Turfane and of Faint Blaze, Safariann, Hunters Grace, Turf Crusher, Day Two Miss, Orange River, Golden Tomahawk, Atomic Lokade, Amanzi, Auro, Bachelorette, Bleufontein, Blue Jangles, Gauteng Gal, Lordfontein, Rouge Fontaine, Sunday Sun, etc.

1st dam

MEHTER, by Align. Winner at 2, AJC William H Ogilvie 2YO H., 2d AJC Mosman 2YO H., 3d AJC Lanwades H. Dam of five foals, three to race, two winners, inc:-

Better Not Blue (g. by Churchill Downs). 3 wins at 1250m, 1300m, A$87,500, in 2014-15, ATC TAB Place Multi H., Schweppes H., 2d ATC Cellarbrations H., 4th GCTC Gold Coast Guineas, Gr.3.

Baremehter (f. by Barely a Moment). Winner at 1600m in Aust.

Gold Flow - Metal Alloy (Mac.) (g. by Barely a Moment). Placed to 2014-15 in Aust. and Macau, 2d BRC Coke Zero P., 3d BRC LED Super Screens Brisbane Town P.

2nd dam

SHOWZAM, by Khozaam. Joint third top filly on The 1991-92 2YO Free H. Winner at 2, Avondale JC Classic S., L, 2d ARC Omnicorp Juvenile H., 3d ARC Veranda Bar & Grill Bollinger H., DB Draught H., 4th ARC Soliloquy S., L. Dam of 7 named foals, 6 to race, all winners-

Senorita Peta. 5 wins from 1300m to 2250m, AJC Moet & Chandon H., QTC Clipsal H., STC Club Zebra H., 2d AJC Gay Vista H., 3d AJC Crossing H. Dam of-

Dayuan. 5 wins from 1450m to 1800m to 2014-15 in Aust.

Tyson Rules. 5 wins to 1200m in Aust.

Dobros. 3 wins at 1400m in Aust.

Petreni. 4 wins from 1400m to 1900m, A$129,960, AJC Toohey's New H., Maytag H., STC Rutherford Jewellers H., 2d AJC Thrifty H., 3d AJC Hahn Super Dry H., STC Nivea Visage H., Sunkist H., Parramatta Leagues Club H.

Conahan. 2 wins at 1400m, 2000m, AJC Zetland P.

I Win. 2 wins at 1600m, 1800m, HKJC Lau Shui Heung H., Wind Dancer H., 3d HKJC Ing Supreme Region H., Holly H., Hillwood H., Plunkett's H.

Mehter. Winner. See above.

Asalingi. 2 wins at 1200m in Aust. Dam of-

Kaiser's Choix. 3 wins at 1200m, 1650m, HK$2,827,075, HKJC Awapuni H., BNP Paribas Equities and Derivatives H., Ngau Tau Kok H., 2d HKJC Tsun Yuen H., Perkins H., Man Yiu H., Po Kin H., Post Magazine H., Tsun Yip H., Matheson H., Kent H., Haier H., Price H., 3d HKJC Wyndham H., Tsung Pak Long H., To Kwa Wan H., Yuen Yuen H., Stanley H., Shan Kwong H.

Kasalingi. Winner at 1900m, STC TJ's Champagne Bar P.

Karaka Magic. Unraced. Dam of-

Right Direction. 3 wins-1 at 2-to 1500m to 2014 in Philippines, 3d Metro Manila TC Leopoldo L Prieto III S.

3rd dam

IN THE FAMILY, by Prince Tenderfoot. Placed at 2 in GB. Three-quarter-sister to DUKE ELLINGTON, Feenagh (dam of LORD MORNINGTON, TURJUMAN). Dam of 4 named foals, all raced, 2 winners, inc:-

SHOWZAM (Khozaam). Winner. See above.

4th dam

Milistrina, by Milesian. Winner at 2, Curragh Bandon S., 3d Kempton One Thousand Guineas Trial S., L. Half-sister to SHOWDOWN, FARFALLA, MATATINA (dam of NEW CHAPTER, SUNNY CIBOULETTE), DUKE ELLINGTON, ENRICO, Triaca, Cammina (dam of ODEON, PRINCESS BONITA). Dam of 14 named foals, 10 to race, 6 winners, inc:-

Good Tips. 9 wins to 1200m in Macau.

Atrium. 3 wins-1 at 2- in GB and Malta.

Militello. 2 wins at 7f, 1m in GB. Dam of-

Making Money. Unplaced. Dam of-

Jane Brust. 5 wins at 1600m, Chantilly Prix du Gros Caillon, Maisons-Laffitte Prix des Hetres, Evry Prix d'Ormesson, Prix de Barbizon, Prix de Nemours. Dam of-

JOURSANVAULT (Verglas). 5 wins-4 at 2-at 1000m, 1600m, €156,550, US$5,799, Maisons-Laffitte Prix Montenica, L, Criterium de Lyon, L, Chantilly Prix d'Ibos, Longchamp Prix du Cedre, Saint-Cloud Prix Mousko, 2d Chantilly Prix de la Jonchere, Gr.3, Saint-Cloud Prix Omnium II, L, Longchamp Prix des Aigles, Maisons-Laffitte Prix Pot au Feu, 3d Maisons-Laffitte Prix La Fleche, L, 4th Longchamp Prix de Guiche, Gr.3, Saint-Cloud Prix La Force, Gr.3, Deauville Prix Messidor, Gr.3, Santa Anita Thunder Road H., L, Deauville Prix Roland de Chambure, L.

Race Record:

Trialled.